Good Choice!! We are happy to have you.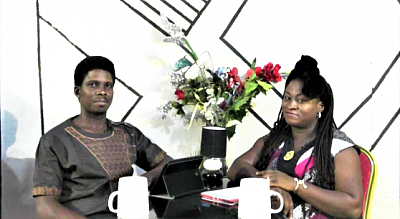 Welcome to DEEP INSTITUTE
In these last days, there is a dire need to increase in capacity. And, increase in capacity only comes when there is increase in knowledge. An ever increasing knowledge of Jesus makes for ever increasing capacity.
As we journey together knowing more of Jesus, We sure will experience capacity increase.
We love and appreciate every one student who registered but Jesus loves you more than we do. Also, we look forward to a glorious learning experience as we journey together.
Kindly click and read the welcome address by the Institute.

Grace to you!!
What you need to know.

DEEP INSTITUTE RULES AND CONDUCT
    As believers in Christ Jesus, we all belong to one body and everyone represents different parts of His body. The differences makes for the uniqueness in doctrines and practices. In light of this, it is expedient to abide by the following rules and regulations of this institute. 
- All students are expected  to tolerate and value each others views and doctrines. 
- All students are expected to act with integrity. 
- All students are expected to be respectful and professional towards each other and the school administration. 
- Attempts to induce one's views and doctrines on another is not permitted. 
- Plagiarism is strictly prohibited.
- All students are expected to visit class in accordance to course schedule. 
- Jesting and joking on any of the institutions platform is not permitted. 
- Soliciting for financial assistance on any of the platforms of DEEP Institute is not allowed. 
- Publishing and any other public use of any resource from this institute without prior permission attracts disciplinary action. 
- Sharing of other resource or materials from other person(s) or  institutions on any of DEEP Institute platforms is strictly prohibited. 
- Consecutively missing out on lessons attracts penalty. 
PENALTIES AND DISCIPLINARY ACTIONS OF DEEP INSTITUTE 
 1. Warning Letter.
2. Suspension from course.
3. Future registration rejection. 
What we have for you.

    Deep Institute Bible courses are designed to promote the knowledge base of every believer in Christ Jesus thereby ensuring their spiritual growth. The scripture says in the book of James 1:22, "But be ye doers of the word, and not hearers only, deceiving your own selves." We also believe that the teachings you will be receiving in any course program will empower you to do the word of God, exude the life of Christ Jesus and manifest His glorious works.